Some time or the other, you will get bored with ringtones and would really really want a change. Everyone wants change. You might be in the state where you just can't decide which ringtone to set. Or you think that the ringtones you have are just not right. Ask no more, keep reading and have all your answers solved.
If you want thousands of more choices, below are the best websites that allow you to download thousands of ringtones 100% free. It's really that simple.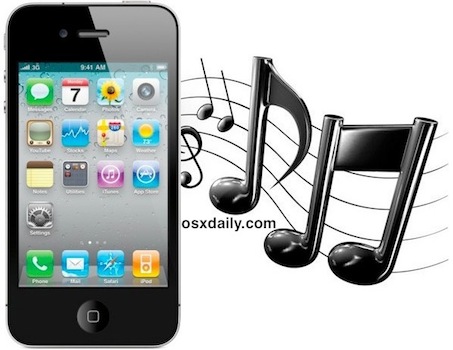 1. Outer Space Ringtones:
Personally, I think Outer Space Ringtones is the best website for downloading free ringtones. It provides you with thousands of quality ringtones for everyone. There is no need for registering and you can just open the site and start downloading right away. Browse ringtones or search for a specific ringtone, they are all there.
2. Free Ringtones:
This website is very popular. It has improved it's rank and has also proved to be a success. Free Ringtones has a different kind of interface than most other ringtone websites. Here, you get goodies for your iPhone. A new feature that is inside this website is that you can create your own ringtones as well. They have a whole different page for creating ringtones. Apart from that, you can also get themes and wallpapers too! That's an all in one package! No registration is required and that makes Free Ringtones a Must try.
3. Mobile9:
This website has a huge database. It has ringtones for iPhone as well as all other different cellular phones in the world. Every cellular phone is compatible. Another great thing is that it doesn't only have ringtones, but it also has themes, screensavers, wallpapers, and much more small widgets that will allow you to customize your iPhone to the fullest.
4. MadRingtones:
MadRingtone does not have a a database for ringtones. There are no ready made ringtones available. But MadRingtones has made the list for a good reason. If you want to make a custom ringtone for yourself, this is the best place to go to. You can create ringtones from any audio file or you can choose a video from YouTube. Then you are led to a Music player. From there you get to choose the part that you want to include in the Ringtone. You can take the ringtone from the beginning, middle, or end of the audio file. That's the best part. Keep the best and throw the rest!
These are the best websites that I have known for great ringtones. You should try them all and then select the one that best suits you. If you know about any other great website, don't hesitate the post a comment in the comment box below.